I installed it as an addon.
Here's a screencap of the trace.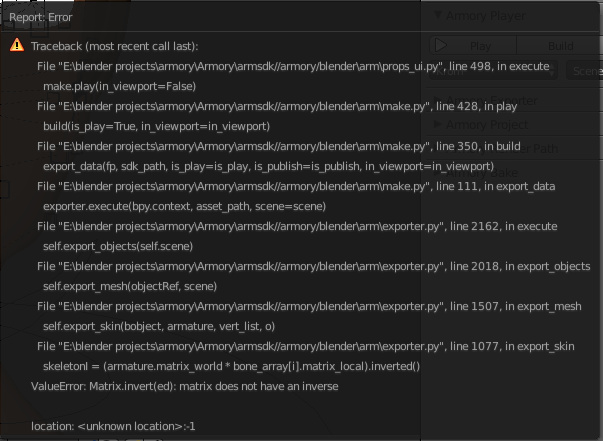 I was able to somewhat run the FPS template on 2.8. These template are quite old as far as Armory is concerned. I am sure they will be updated as time goes on. Every time you improve the product something in the old stuff doesn't work. It has happened with Blender and every game engine I have used over the years. Remember Armory is being developed by one person essentially
Pushed a fix which should prevent throwing the error. Not sure if the skeleton gets exported properly though. You can get the latest version using the armory updater.