Unreal is the current world record holder for the best real-time graphics ever.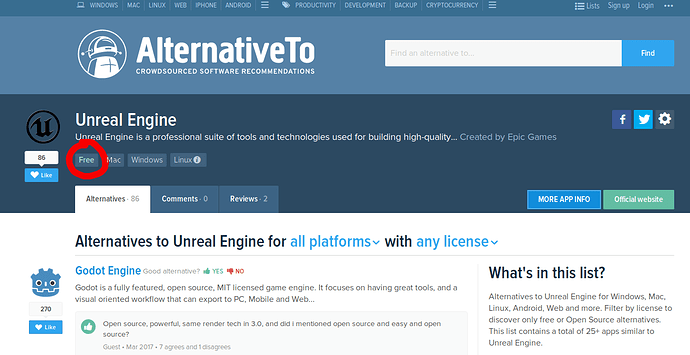 And so, its really easy to notice something "Fishy" when you notice a REALLY famous site (Like
AltTo
) saying it's free. so i tried to prove this.
I went to
Their site
and after i entered the "Download" section, it asked for a sign-up which i don't want to do. can anyone prove this? and how long has this been a thing?