So I saw this earlier today:
http://www.adultswim.com/etcetera/elastic-man/
And I figured, since I already have a model of Rick's head that I did a few months back, I'm gonna try and replicate this using Armory. Been wanting a little project to get my feet wet and I reckon this'll do just fine. No idea how I'll do it yet, or how long it'll take, but I figure I'll give it a shot. I'm happy to receive help along the way.
Here's what I got so far: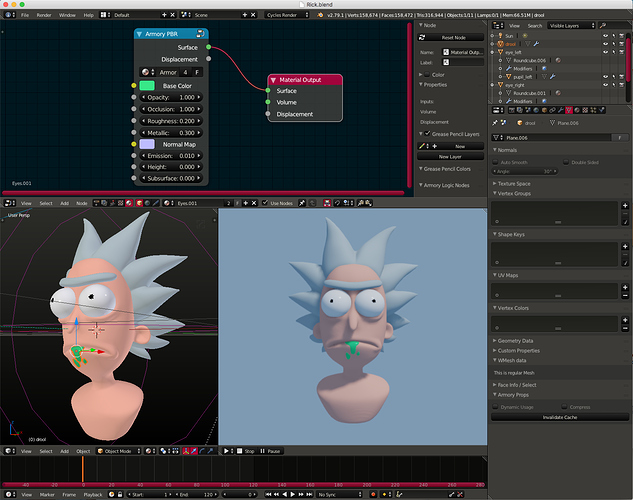 Wish me luck.