This years last Armory Digest is here, and it's in a new PDF format and includes lots of pictures, news as well as free showcases demos!
Get the PDF issue here: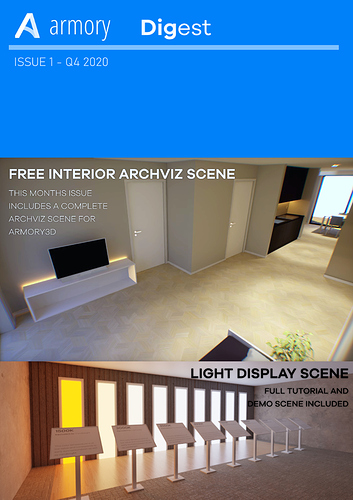 To briefly sum up the news:
2 free showcases for archviz and lighting setup

Complete refactor of the environment/world system and nodes

Massive overhaul of the node system and categorization

Lots and lots of new nodes!

Nodetree operators

Extended deployment options

and much more!