I have a rigid body cube and cloth above it in my scene. Currently, setting the Shape parameter in rigid body collision settings to Convex Hall and a cloth with a couple of subdivisions I get a cloth simulation that looks like this: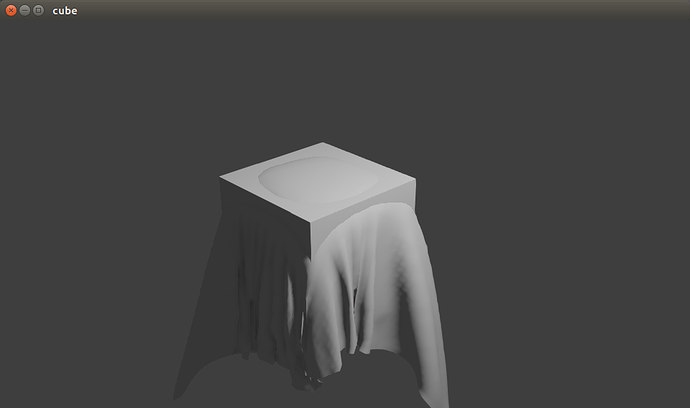 If I make the cloth a bit bigger, the cloth will go through the cube. If I change the Shape parameter of the cube to Mesh same thing happens.
I want to get a more high-quality cloth simulation but it looks like Armory is completely ignoring the quality parameters of the cloth physics. It also looks like Armory ignores almost all other parameters of cloth as well such as mass, stiffness etc. If so, how can I get higher quality cloth simulation in Armory? Should I change something in the Armory source code?