Hi,
I worked hard to have an image of a second camera drawn on the screen. It almost work


The picture is well drawn on the screen with drawScaledImage, but… the meshes are fully opaque and the environment texture (world) is translucent !


Of course I would like the world to be fully opaque.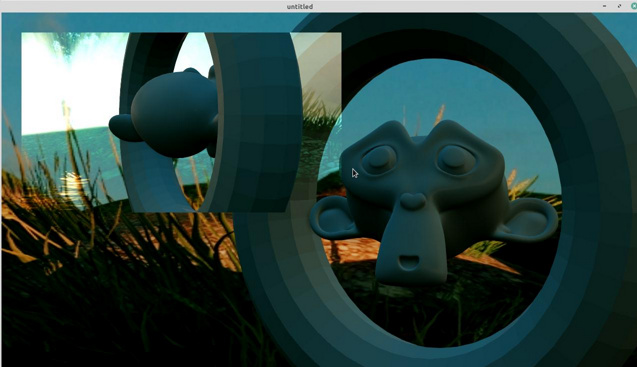 Here is the project, if I could have an explanation (sorry it won't be a zip as it's not allowed) :
camera_drawScaledImage.blend (1.5 MB)
source/arm/MyTrait.hx
MyTrait.hx (1.0 KB)
source/arm/node/Rotate.hx
Rotate.hx (869 Bytes)
Thanks in advance, I really hope it will work. And this time the environment texture seems to be OK for each camera.