[Removed]
[Removed]
[Removed]
Why are you making a thread for every node you have a question and then going back and removing your replies?
[Removed]
[Removed]
[Removed]
[Removed]
[Removed]
[Removed]
Again why don't you make some effort to test it yourself ?
Open some game example and add that logic and you'll figure out what it does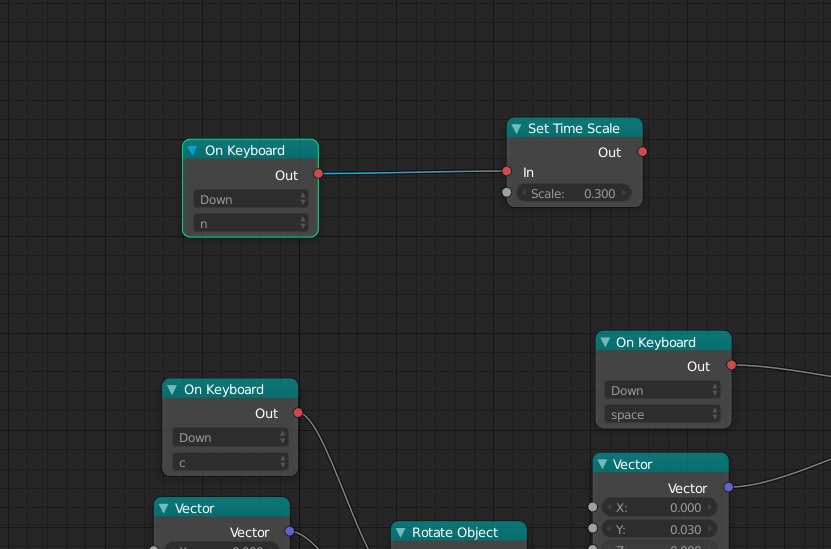 Most logic nodes doesn't need documentation, they are very common functionality to game development.
What i think is you'll better invest your time making some game jam or examples showcase in Armory instead of making nodes documentation.
A game example is the "Flappy Cube" game I created for this some time ago. It is a basic "Flappy Bird" Rip-off.

Also the ACXT3R project has some sizeable node trees to learn from.

[Removed]
[Removed]
[Removed]
It is so much work to open any game template and add those nodes ?
It took me some minutes to add and test.
Why are you asking other people to do the work for you ?

And we are not elitist, some are already experienced with game development, so lot of things are very familiar in Amory 3D.
Again i believe beginners learn more and faster following game tutorials covering many aspects instead of documentation reading.
Armory need to fix many issues with physics, decals, emissive materials, better lighting or occlusion, and many others.
I really don't think nodes documentation is a priority, while you could work on your game instead.
Great Timing!!!

Not sure I get this.

its a reply to the second message.