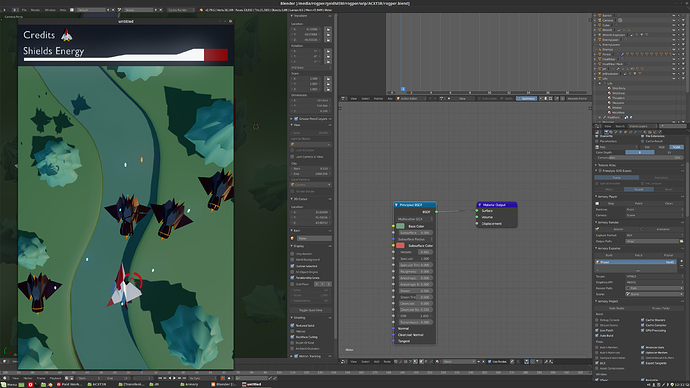 I've updated the main file with the following modifications:
-I've added a HDR image to replace the default sky in the world (this improves light and ship reflections by a lot);
-I've made a mask (for now just gray, later can use better graphics) to the health bar, that I've labeled it temporarily to Shields Energy, but you can change it to whatever you prefer.
-I've added the life ship

One can loose a life every time the Jet health reaches 0 and explodes and can gain a life by shooting a specific hard to get object or collecting enough "coins" (or other object).
Again I'm overwhelmed how nice and professionally you do this coding Simonrazer! Awesome job!